PROFESSIONAL IN CAR ENTERTAINMENT AUDIO SYSTEMS.........WITH GROUND POUNDING BASS!
Specializing in Custom Automotive Interior Design, Build & Vinyl Wrapping...........with a Touch of Class.

' HOME OF THE LOUDEST CAR AUDIO SYSTEM BUILDS ON THE PLANET ! '

CRANKIN' CARTUNES = EVEN LOUDER

CRANKIN' CARTUNES IS AN AUTHORIZED DEALER OF

---
---

CRANKIN' CARTUNES PROFESSIONAL SERVICES:

Custom Build Door Panels, Dash Consoles, Rear Decks
Complete Trunk Refinishing with Vinyl Wrapped panels
Factory Roof Liner Re-upholstery & Vinyl Wrapping
creative Woodworking & fiberglass mould fabrication
Audio & Video Multimedia GPS System Installations
Automotive LED Lighting Visual Setups
Expert 12 Volt Wiring and Troubleshooting Services
Professional Auto Security Installation Specialists
Professional Auto Sound System Sales & Installation
AT CRANKIN' CARTUNES OUR PURSUIT FOR PERFECTION HAS TURNED INTO A LIFE-LONG PASSION!' AFTER 20 YEARS, THE INDUSTRY HAS CHANGED, BUT ONE THING REMAINS THE SAME FOR US, XTREME CUSTOMER SATISFACTION BEING AT THE FOREFRONT OF EACH & EVERY CREATIVE INSTALLATION WE COMPLETE. IT ALL STARTS WITH A VISION IN MIND, FOLLOWED BY ATTENTION TO DETAIL, FLAWLESS CRAFTSMANSHIP, NONE OF WHICH IS POSSIBLE WITHOUT ONE TRUE COMPONENT THAT COMES FROM WITHIN.....PASSION! THE PASSION IS EVIDENT & BORN INTO EACH AND EVERY ONE OF OUR CUSTOM SYSTEM DESIGNS, THAT SOUND AS GOOD AS THEY LOOK! AS A NEW CHAPTER BEGINS, WE STILL LOVE WATT WE DO & DO WATT WE LOVE. WE CONTINUE TO ASK....."TELL US YOUR DREAM & WE'LL BUILD IT WITH PASSION!" ULTIMATELY AT CRANKIN', THE RACE FOR QUALITY HAS NO FINISH LINE! WE DO IT RIGHT THE FIRST TIME... EVERYTIME...GUARANTEED! AMAZING SOUND WITH AN ATTITUDE, MANUFACTURED BY CRANKIN'...........BECAUSE WE'RE AFRAID OF SILENCE!

LET CRANKIN' CARTUNES BE YOUR ONE STOP DREAM CAR SHOP FOR YOUR NEXT ONE-OF-A-KIND HARDCORE CAR AUDIO INSTALLATION.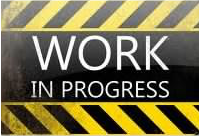 CUSTOM MEGA-WATT DEMO VEHICLE BUILD
CURRENTLY UNDER CRANKIN'STRUCTION STAY CARTUNED . . . . .



---
---